This plugin allows you to send newsletter manually (Also auto email schedule available). To send manually go to Send Mail menu in the plugin admin. Select the mail configuration which you created earlier and select mail type. In default it will show email address starting from A, B, C. If you don't want to mail any particular subscriber(s), you can uncheck the email(s) on this list. After you selected the subscribers, press the Send Mail button.
Email sent reports
This plugin offers a new option to view sent newsletter with mail preview and email address. also we have option to check whether your newsletters are being read or not (not 100% accurate).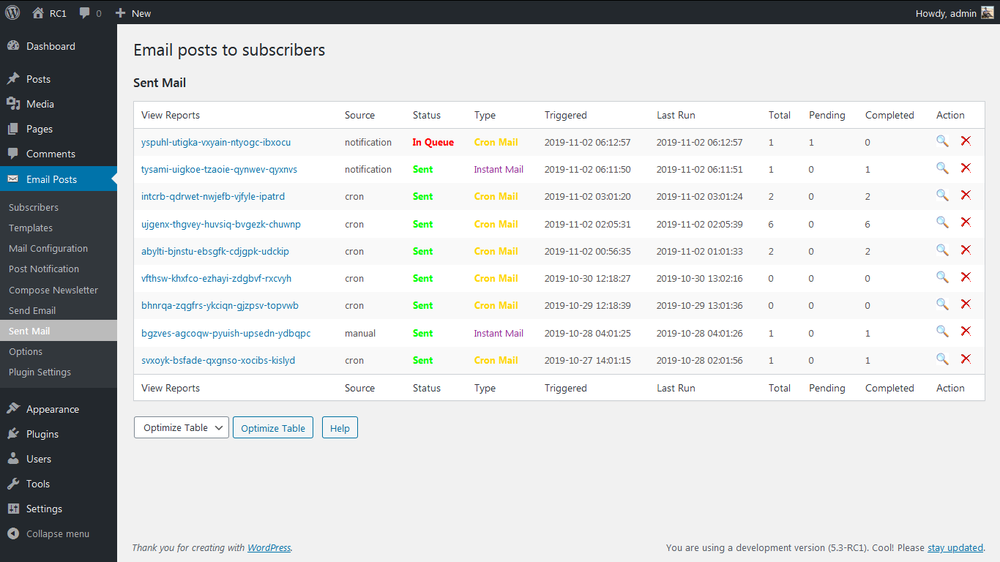 Click Optimize Button in this page to delete old records from your database. It will delete all old records except latest 25.
Schedule auto mails
http://www.gopiplus.com/work/2014/03/31/schedule-auto-mails-cron-jobs-for-email-posts-to-subscribers-plugin/
Live Demo
http://www.gopiplus.com/work/2014/03/28/wordpress-plugin-email-posts-to-subscribers/