This is the first step to take with this plugin. Before sending mail to a user, you first need to prepare the mail template, using this module. Once you have prepared your template, it will display automatically on the Mail Configuration page. In default this plugin comes with 10 newsletter templates. You can easily modify these templates to match your requirements.
In your WordPress administrator section go to Email Posts menu and select Template menu to configure this plugin.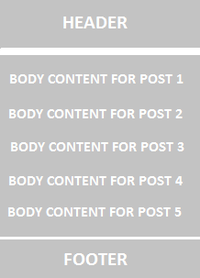 Please find the screen shot on the left for better understanding. You have visual editor to add/update templates. To add new/update templates go to your dashboard and click Templates menu on Email Posts Menu. Check below admin screen for clear understanding.
Newsletter template design is made of three basic building "blocks": a header, the body, and footer. Each of these blocks is generated by a newsletter.
The header contains all the information that needs to be at the top, such as header logo, banner and title.
The body block contains posts information based on your Mail Configuration. This part repeat in the newsletter based on number of posts you have selected in Mail Configuration page.
The footer contains the information that goes at the bottom of your newsletter, such as Copyright information, Unsubscribe link and other details.
Admin Screen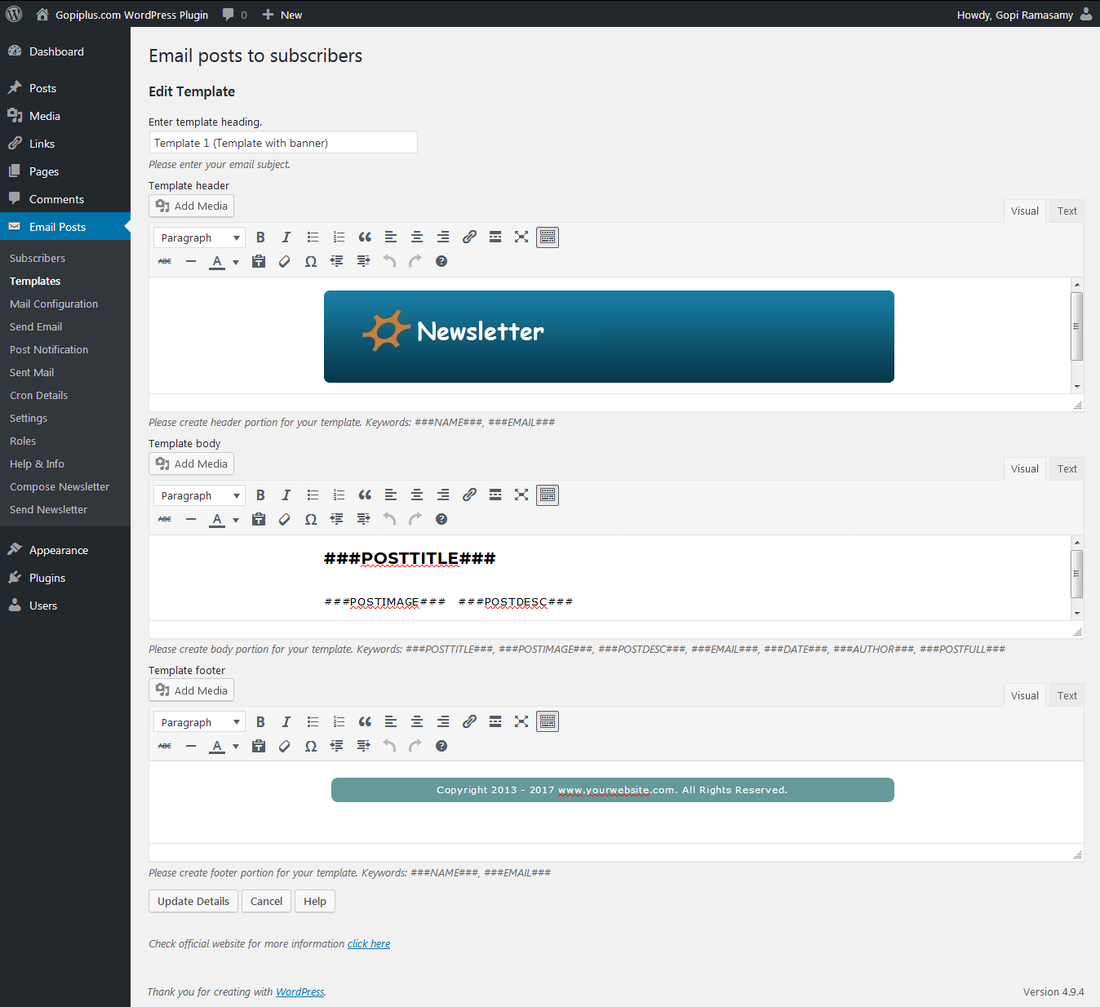 Live Demo & More information
http://www.gopiplus.com/work/2014/03/28/wordpress-plugin-email-posts-to-subscribers/