Plugin configuration
After activated the plugin, go to plugin menu on your WordPress dashboard to manage the news content and to configure the setting,
Dashboard → Settings → Wp Anything Slider
Content management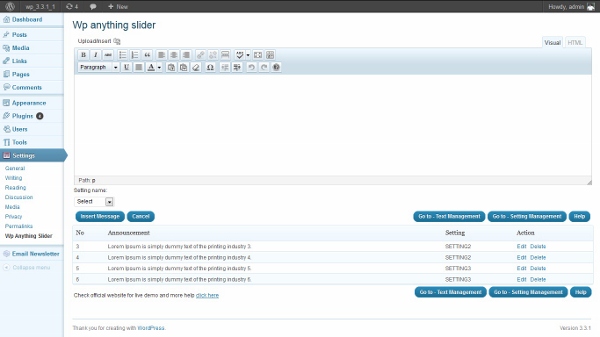 Setting management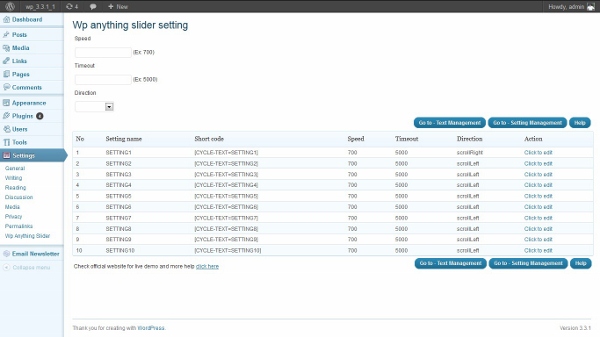 Front end demo
Frequently asked questions
Q) How can I change the display style?
The plug-in have separate CSS file and that css file contain 10 class, each class is for one setting. that is, in the admin we have 10 settings and each settings have individual CSS class which is defined in this style sheet. follow the below link to style it the way you like.
Dashboard → Plugins → Editor → Select wp-anything-slider on the top right drop-down box → Edit the CSS file wp-anything-slider.css the way you like.
[GOPIPLUS-ADS=AD10]
Download link